Fall Study: "The Eucharist in Scripture," by Dr. Scott Hahn
Please join us this Fall as we study "The Eucharist in Scripture" developed by Dr. Scott Hahn, which will incorporate a series of his talks on DVD. Each talk examines, from a different angle, the biblical foundations of the Eucharist, and explores the Church's liturgy as the original context for the books of the bible.
Classes begin Thursday, September 14th in the Parish Hall and will continue to meet every Thursday from 9:30 a.m. to 11:15 a.m.
The cost is $25.00. You can pay in cash or a check made payable to St. Jude Church and payment can be made on the first day of class. Scholarships are available for those with financial difficulties. (Please see Deacon Les or Pat Piccoli)
For more information, or to order a book, please contact Pat Piccoli at nonnapat52@gmail.com or 561-339-8439.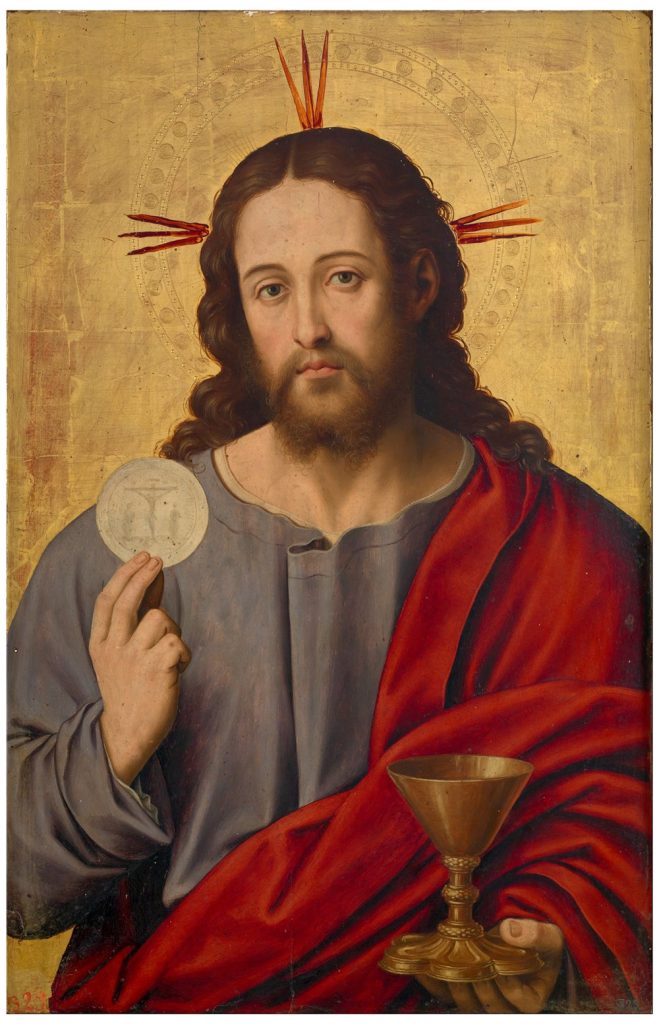 Please enjoy this brief trailer featuring Dr. Scott Hahn on "The Eucharist in Scripture."
---
The purpose of this ministry group is to grow in love and knowledge of the Lord through the study of His Holy Word. As stated by St. Jerome, "Ignorance of Scripture is ignorance of Christ." Gatherings promote self-study, group discussion and will often feature short lectures or DVD presentations. All members share the responsibility of creating an atmosphere of loving support, trust and encouragement where sisters in Christ can share their insights and experiences. All materials are faithful to the Catholic Church's teaching on Sacred Scripture. As is true of all other ministries, the most important element of this ministry is prayer. Prayer brought this ministry into existence and has sustained it in our parish for many years.
This ministry gathers on Thursday mornings from 9:30 a.m. to 11:00 a.m. in the Parish Center and offers several studies during the year. Many women choose to attend morning Mass prior to the study (please check the bulletin or website for seasonal time changes).
COORDINATOR:
Pat Piccoli
Phone: 561-339-8439
E-mail: nonnapat52@gmail.com